New Jersey's Leading Bathroom and Kitchen Design Showroom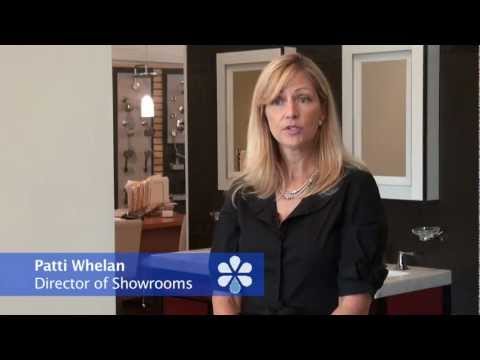 Click to play video
Welcome to Birdsall Bath Design. We are a luxury bathroom design center located on Route 22 in North Plainfield, New Jersey with the region's largest selection of high quality, high performance bathroom and kitchen fixtures and accessories from the world's leading manufacturers, including TOTO, Hansgrohe, Elkay, Duravit and Hafele. We invite you to our state-of-the-art kitchen and bathroom showroom where you can see, feel, and experience these products. Discover the latest trends and technologies in faucets, countertops, lighting, bathroom cabinets, kitchen and bathroom sink design, toilets, tubs and more, all in a wide selection of styles. Talk to our designers, get inspired and discover exciting bathroom design ideas, whether for a new home or business, or a renovation.
Join the Revolution in Bathroom and Kitchen Fixtures & Accessories
A revolution in bath and kitchen design, products and technologies is underway, and Birdsall Bath Design is in the forefront, pioneering the introduction of energy efficient products, state-of-the-art fixtures and designer accessories for our clients throughout New Jersey. We put these principles into practice in our showroom – the first LEED-certified bath showroom in the country. Let us show you how you can save money and reduce energy and water use while enjoying the very latest in kitchen and bath fixtures - water-saving faucets and showerheads, radiant towel warmers, recycled countertops, dual-flush toilets and formaldehyde- free bathroom vanities and more.
View examples of bathrooms we've helped create in Short Hills, Summit, Westfield, Warren and throughout New Jersey in our bathroom design photo gallery. Then visit our showroom and find out why we've been the region's leading kitchen and bathroom design center for more than 100 years.
Contact us to schedule an appointment »
Proud member of:
LEED Certified:
Visit Our Showroom
M-F 9:30 to 5:00; Sat. 9:30 to 2:00
Read more »
From Our Blog
1.22.15
What are the Top Trends in Bathroom Colors for 2015
When designing your
custom bathroom remodel
, you're likely envisioning your dream bathroom in its completion, and that vision is in
color.
Which color scheme do you have in mind? Is it inspired by a lavish five-star
Read more »